See What Other Homeowners Are Saying About Their Experience
"We have a home with many sliding glass doors and large windows, including some large windows on the second story. We are very happy to be able to rely on Eric to clean our windows.
We like to call upon him when we are sprucing up the house for guests, especially before holidays. He always does a very thorough and professional job. He leaves no trace of his presence afterwards other than spotless clean windows.
He has also power-washed the paver bricks of our driveway and courtyard, again with exceptional thoroughness. We are very satisfied customers and are happy to recommend him."

Tom & Judy Gire
"I've used Eric's Windows for the last 7 years and they are the best there is!  Whenever I'm planning a large party or a holiday event, I know that with one quick email to Eric's Windows I can schedule an appointment and mark another item off my to do list.
I email my preferred dates and times and they email back with a confirmation. They always show up on time and the service is impeccable. They are friendly, courteous professionals who will leave your windows spotless!
Once I book my appointment I am always confident that Eric's Windows will be there as promised and they will do a great job! I am a very satisfied customer and encourage you to give Eric's Window Cleaning a try!"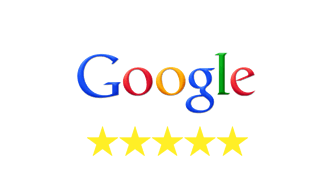 Kim Mazuelos
"I have used household glass cleaner and vinegar along with paper towels to clean my mirror's and windows for as long as I can remember and I'm always unhappy at how they turn out after I clean them.  They're left with streaks and film and I have to go back several times to get rid of it until I hired Eric's.
He gave me the window polishing towel to use on my mirrors while he was doing my windows and I could not believe my eye's at how amazing this towel worked by just using water. You really have to use this towel to believe it.
I hightly recommend Eric's Deluxe Window Cleaning you will not be disappointed with him or your windows!"
Mayra Q.
"We have been using Eric's Window Cleaning for over 8 years now. His kind demeanor coupled with his professionalism and skill set is second to none. We are always so pleased with our windows after Eric and his crew have done their work. Whether he's cleaning our two story home in west boca or our east boca condo, Eric and his guys always deliver!"
Michael & Dana Yormark
"I have been using Eric's Deluxe Window Cleaning for the past several years. I find their services to be reliable, efficient, and #1 in quality, which is difficult to find in South Florida. Eric himself is trustworthy, personable, and pursues complete customer satisfaction."
Len Barbados
"Eric's window cleaning and pressure washing has been an integral part of my home maintenance for the last 10 years. His work ethic, honesty, customer service and attention to detail has far exceeded his competitors. So much so, that all my my friends continuously thank me for referring Eric.  Eric… Thanks for making those windows Sparkle!"
Mary Ann N.
"Eric was recommended to us by a neighbor when we moved to my new home in Boca 5 years ago. His work is high-grade, his service and response time extremely reliable, and he's a really nice guy. We trust him on our property. We would highly recommend him to anyone for care of cleaning your windows."
Dan L.
"I am the property manager of a twenty-three building community in Fort Lauderdale. I needed the windows cleaned in the laundry rooms and storage rooms in the 23 buildings.
I have been on this property for 14 years and those windows had never been washed. I
must tell you how amazed I was when Eric's Window Cleaning Service cleaned these
windows. His price was incredibly fair and his work was outstanding. Many of the
owners also hired him after they saw his work.
I cannot say enough good things about this company. They stand alone."
Terry Miller
Schedule Your Free Window Washing Estimate Today
Please fill out the form below and we will get in touch to schedule your FREE estimate